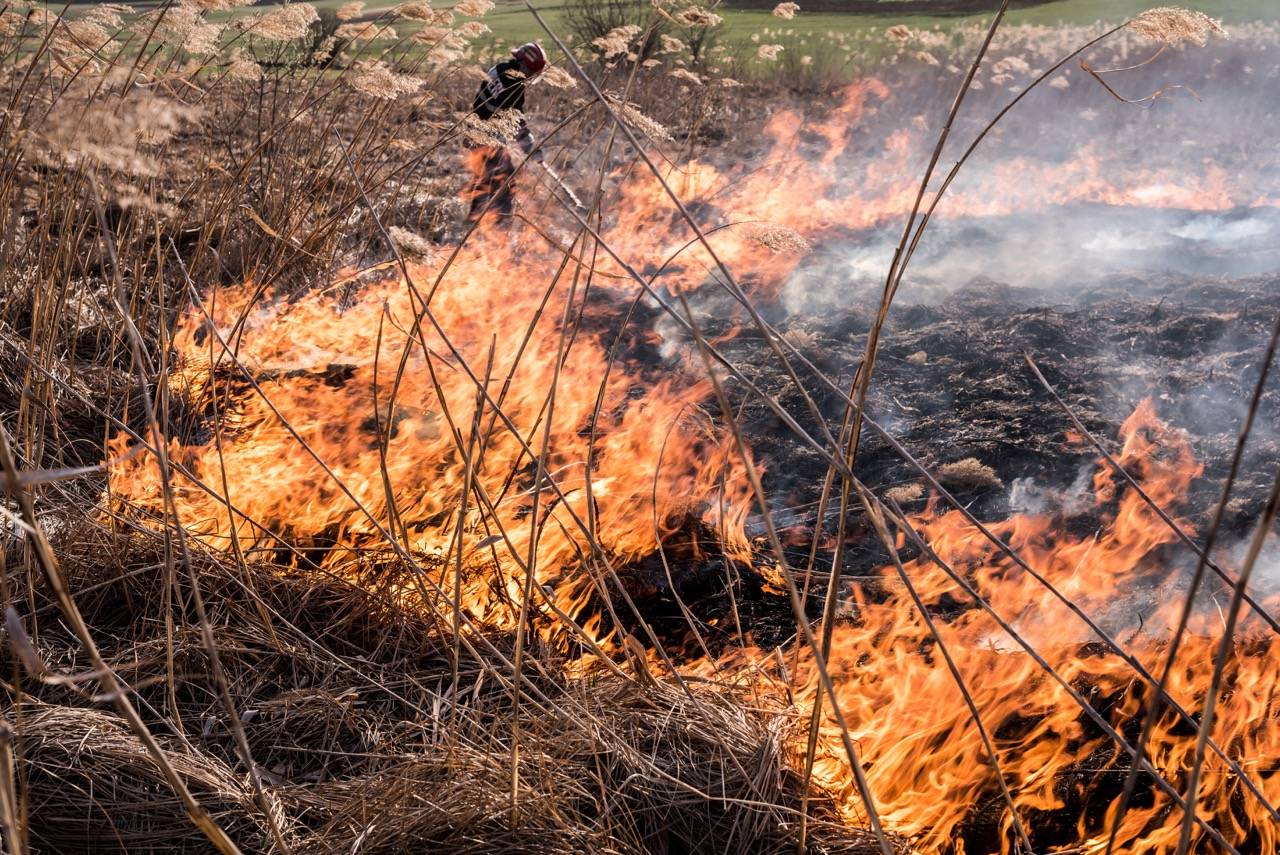 Wildfires have grown increasingly more common in both frequency and size in recent years. That means more people and homes are affected by wildfire and smoke than in previous decades. Here's what firefighters want you to know so you can keep your family and community safe.
Part One: What Causes Wildfires?
When it comes to wildfires, humans are almost always the cause. Did you know that nature only starts about 10% of wildfires? That means humans start the other 90%. Here are some of the ways to avoid creating a wildfire:
Don't Park or Drive Vehicles on Dry Grass
Whether you're in a car, a truck, or an ATV, parking or driving any vehicle over dry grass is a recipe for a wildfire. Instead, park your vehicle in designated parking areas, away from dry grass and brush. When driving, stay on designated roads, and keep the wilderness safe from fire.
Check Your Trailer and Camper Chains
The chains connecting your trailer or camper to your vehicle can cause sparks if they scrape the ground. Make sure your chains are high enough to avoid contact with the pavement.
Never Leave a Warm Campfire
Abandoned campfires start a lot of wildfires. Even if a campfire appears to be out, there are several  safety precautions you should take before leaving your campsite. Make sure your campfire is cold before leaving your camp.
Soak Cigarette Butts and Then Dispose of Them Elsewhere
If you or your traveling companions smoke, make sure to soak your used butts and take them with you to be disposed of in proper receptacles. Do not throw them on the ground, even if you think they're out.
Don't Fly Drones Without a Permit and Safety Equipment
Did you know that it is illegal to fly a drone in a national park? While it can be tempting to take your drone on a family vacation, keep in mind the batteries in drones are highly flammable, and you are not allowed to fly drones wherever you want. If you are in a designated drone flying area, never fly the drone beyond a point where you could quickly recover it if it fell out of the sky.
Be Aware That Arsonists Can Cause Wildfires
From 2010 to 2014, arson was the reported cause of 23% of wildfires. Be on the lookout; if you see something suspicious, report it!
Bottom Line: Don't Start a Fire; and If You See Smoke, Report It
If you're out in the wild and you see smoke coming from somewhere that isn't a campground, call 911 and report it immediately. If you don't have cell reception, take a photo of the smoke, screenshot your phone's geolocation, and call it in once you are in range. Be sure to tell respondents, as best you can, where you were and where you saw the smoke.
Conclusion
Knowing how to prevent wildfires and being prepared for them are critical to your safety and the safety of your community.
Our Vision: To help protect family and loved ones and reduce property damage by closing doors automatically when a smoke alarm sounds.
Our Mission: To slow fire growth, reduce damage and create survivable space for people and pets who are unable to immediately escape.
How many Mindr units do you need?